Guest rooms, holidays cottages
& receptions
Pool with panoramic view
on the park
Charming Bed and Breakfast
82 hectares of preserved nature
Live the life of a Castle !
Château de Lannouan : Bed and Breakfast and holidays cottages in Morbihan
The domain of the castle of Lannouan
Succumb to the bewitching charm of the Domaine de Lannouan in Landévant in Morbihan, Brittany. Situated between Lorient, Auray and Vannes, this historic residence blends authenticity, modern comfort and contemporary spirit.
Nestled in the heart of a wooded park of 82 hectares, the castle is the ideal destination for nature lovers who aspire to a quiet and relaxing stay. In a magnificent 19th century building steeped in history, you will appreciate the authentic atmosphere and live a privileged moment. The owners reserve you a warm welcome and attentive service for your stay in Brittany in Morbihan.
Enjoy every moment spent at the Château and take advantage of the many facilities for your comfort. The indoor heated swimming pool with jacuzzi offers a magnificent view of the estate's park, a moment full of serenity. The large park offers beautiful walks where you will discover gardens, ponds, hundred-year-old trees and abundant wildlife.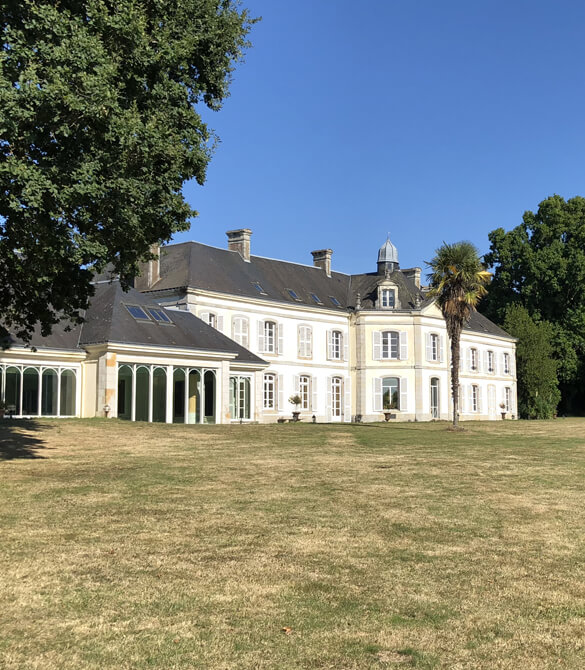 Guest rooms and cottages to live the life of a castle
Whether you have always wanted to live the life of a lord or for a romantic experience, come to the Château de Lannouan in Morbihan in Brittany.
Sleeping in a castle for a weekend or more, as a lover, with family or friends, is the experience that the Château de Lannouan offers you. Book your stay at the castle and let yourself be charmed by the enchanting setting of the estate. We offer you our guest rooms and cottages, all equipped with modern comfort and decorated with care.
Weddings and receptions at the castle
A castle for your wedding in Brittany, isn't it the dream place you wanted for the most beautiful day of your life?
The Domain of Lannouan offers an idyllic setting for family celebrations, weddings, birthdays or any other event.
For this very special day, the castle offers top-of-the-range facilities : a large 300m² room, 2 terraces to serve cocktails, a magnificent 19th century building, a huge wooded park, …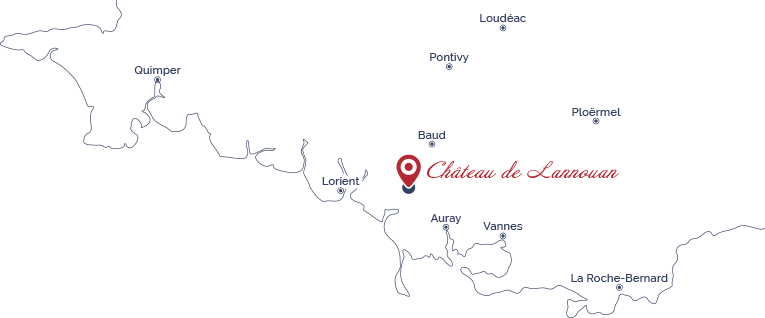 Contact
Valérie & Philippe RAMEL
Lieu-dit Lannouan – 56690 Landévant – FRANCE

+33 6 15 70 63 87 / +33 6 16 02 71 02